We're smarter online marketing for Small Business
We're a digital agency built from the ground up to help small businesses flourish in an environment dominated by technology. We believe in a simpler, no lock in contracts kind of world.
Simplicity is the ultimate sophistication.
We have created set packages with transparent pricing across all of our products and services with no lock-in contracts or hidden fees.
Your business will be paired with a web strategy manager who will work with you over time to maximize your marketing results.
Our software has been designed from the ground up to save you time and money. Control your entire online presence from our ecosystem of apps covering your website, social media, SEM and email marketing.
We help small businesses get more traffic, more sales and more growth.
Compass Digital was founded on the idea of creative simplicity. We understand that for the vast majority of small business owners, finding the time to reach their customers online can often be impossible. This is where our online marketing professionals can help. We specialize in a full suite of high effective digital marketing strategies designed just for small business.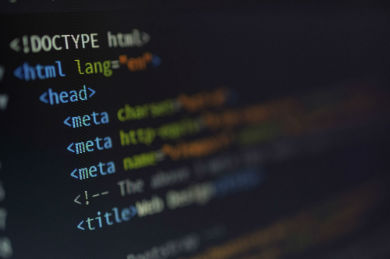 Operating from our office in Sydney, we serve clients across multiple states across Australia. Our team can assist with Search Engine Optimization (SEO), Pay Per Click marketing (PPC), website design and development, social media management, graphic design and content creation. We're driven by our passion for helping startups and small businesses grow and engage with their customers online.
P: 1800 026 672
D: 02 9037 1348
A: 1/19 Glenview St, Greenwich NSW 2065
Fill out the form to the right to get in touch with us via email. We'll be more than happy to discuss how we can grow your business at an affordable investment level.
*Except for one-off delivery items such as content or graphic design.
At Compass Digital, we're incredibly proud of each and every piece of work we deliver. Here is some of the most recent work we've completed for a happy client. Freeman Group Certification came to us with the challenge of needing to stand out in a business environment dominated by sterile and "bureaucratic" style competitors. We undertook the task of creating a website from scratch, modelling it on the very homes the business aims to assist getting built and certified. It delivered an end product that showcases Freeman Group Certification as the fresh, stylish face of property certification in Sydney.
"Really impressed with the photos and website! Tom and his team at Compass Digital are incredibly helpful anf delivered by website in record time. Would highly recommend these guys to any small business owner who wants to market themselves online without any headaches."
- Ben Youngman - Goauctioneer.com.au
"I'll say for the record up front, I am terrible with computers. I really needed a website that I could update and manage myself with a computer-science degree. I was originally using a wordpress site however couldn't figure out how to use it. With Compass Digital's website editor I can now actually manage my own website!"
- Seb Resnekov - seabas.com.au
Transparent pricing, no surprises
No lock-in contracts or commitments
Pay by the month for all services*
100% Australian owned & operated